Word 2010: How to Get the White Space Back in Page View
I've been using Word for more than 10 years, and I recently upgraded to Office 2010 and Word 2010.  So I'm writing my fabulous eBook (A Digital Workflow for Classical Music and Opera CDs) for my new website, Classical Weekly (your source for weekly introductions to classical music) and when I went to Single Page view — which I've used for years and years — Word apparently truncated all of my white space.  So basically anywhere that I had white space present, Word removed the white space.  I could still see my normal pages in Page Width view, but in Single Page view my "pages" looked like little clippings — which I don't like.
Here's what it looked like:
So you can see that the white space on this section page "Part I, Introduction, Overview and Goals" was truncated.
Unfortunately Word 2010 does this "white-space removal" by default. To turn it back on — or to make Word 2010 act like older versions of Word and show you everything in Single Page view (isn't that why it's called Single Page view in the first place? I mean if they wanted to let you show a truncated or "white-space free" page view then why not just add "No Whitespace" as an option instead of making everyone scratch their heads?), you can do the following:
1. Go to Word options (click the File tab at the top left of the screen — next to Home and you will see the following menu on the left-hand side of the screen):

2. In the dialogue box that opens, click the Display selection and under Page display options, make sure that "Show white space between pages in Print Layout View" is ENABLED (or checked):

I'm not sure why Microsoft thought it a good idea to turn off white space by default in Word 2010 – but now that you know how to bring it back, you won't have to deal with this problem again.
Tagged Microsoft Word, Windows Vista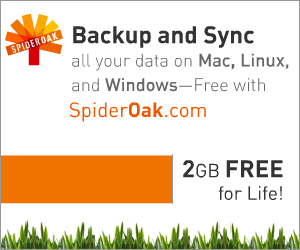 We are currently offering a free copy of our 16-page eBook, "How to Organize your Digital Photography Collection" to everyone who signs up for our free newsletter. This eBook will review how to organize your digital photos, discuss metadata, and give you an overview of software than can help you with your digital photography workflow. Sign up in the signup area, located in the right-side column of every page on this site, and read your copy now!