Speed Up Firefox – How to Create and Work with Folders in Firefox, and How to Quickly Add Bookmarks in Firefox (Video)
In this video I review how to use folders in Firefox, and how to quickly add bookmarks to the bookmark toolbar and to folders. Folders are especially useful if you like to have multiple items in your bookmark toolbar, and are quite useful if there is a group of sites you like to check frequently at the same time. In this example I will show you how to create a folder that holds your Twitter, Facebook and Youtube pages. You can access the pages quickly via the folder you will create, but you can also open all three pages at once by clicking "Open All in Tabs" (see the completed folder example below).
Now on to the video…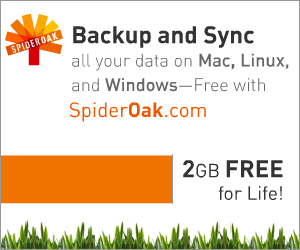 We are currently offering a free copy of our 16-page eBook, "How to Organize your Digital Photography Collection" to everyone who signs up for our free newsletter. This eBook will review how to organize your digital photos, discuss metadata, and give you an overview of software than can help you with your digital photography workflow. Sign up in the signup area, located in the right-side column of every page on this site, and read your copy now!