How to Add an Email Signature in Thunderbird 3
Adding a signature to your emails in Thunderbird used to be a pain in the neck.  Thunderbird 3 makes it easy, and here's how to do it:
1.  Navigate to the Tools > Account Settings dialogue box.
2. In the Account Settings dialogue box, find the account you want to write a signature for (if you have only one account then your choice is easy) and click on the name of the account (in this example I clicked on "test@somewhere.com").
On the right panel, about halfway down, you will see a "Signature text" box.  You can click the button to "use HTML"  if you wish, but either way you can go ahead and enter you signature text in this box.  When you are done entering the email signature text press "OK" and you're all set.
Note if you want to create different signatures for different email accounts in Thunderbird, simply repeat the above process for each account you have configured.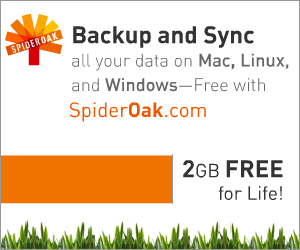 We are currently offering a free copy of our 16-page eBook, "How to Organize your Digital Photography Collection" to everyone who signs up for our free newsletter. This eBook will review how to organize your digital photos, discuss metadata, and give you an overview of software than can help you with your digital photography workflow. Sign up in the signup area, located in the right-side column of every page on this site, and read your copy now!