OS X Concepts for Windows Users: How to Add Right-Click to the Magic Mouse
I'm a lifelong Windows user and I just purchased my first Mac — a 21.5″ iMac — 3.06/4GB/500GB. In this series I'll list some tips and concepts that will be valuable to Windows users who are moving to the Mac and OS X for the first time.
So I'm sitting around on my new iMac with the magic mouse and magically I realize that there is no right-click.  Right-clicking has become a bit of a religious part of my Windows workflow, so working without a right-click on the Mac platform — for me — is unnatural.  So after much searching and digging, I figured out how to do it.  Now I'm not saying that I don't use keyboard shortcuts (try using Photoshop without keyboard shortcuts), but for cut and past?  Sure CTRL-C and CTRL-V are great, but nothing beats the speed of the right-click.
The steps are show in the video below (it's so easy to do that I can't believe I had to dig to find it — or that Mac users dont' at least try it).
Tagged OS X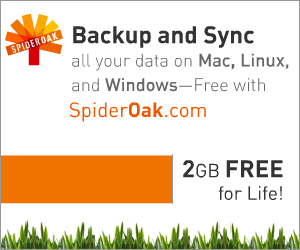 We are currently offering a free copy of our 16-page eBook, "How to Organize your Digital Photography Collection" to everyone who signs up for our free newsletter. This eBook will review how to organize your digital photos, discuss metadata, and give you an overview of software than can help you with your digital photography workflow. Sign up in the signup area, located in the right-side column of every page on this site, and read your copy now!